The Bell Witch Site
All things Bell Witch
---
Tips
If you find The Bell Witch Site and research useful, please consider chipping in to help defray the increasing costs of running the site and making research trips. Anything helps. Thank you!

TIP JAR: https://paypal.me/ArmandPress

VENMO: @BellWitch
---
---
---
---
Recommended Books
Click picture for information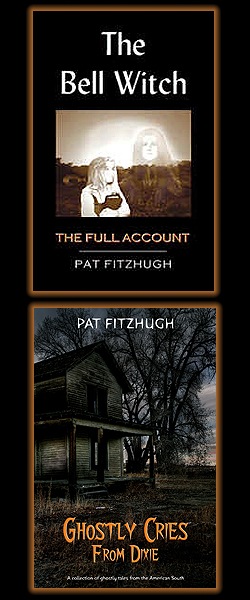 ---
The Bell Witch Site
On Social Media


---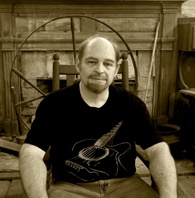 The Bell Witch Site | Copyright © 1995 - 2022
Pat Fitzhugh
All rights reserved.

Pat Fitzhugh On Social Media


Pat Fitzhugh's Official Web Site

Book an Event
Bell Witch Character Biography
John Johnston

(

1783

-18

74

)
Like his father, John Johnston often visited the Bell home and talked to Kate so the Bells could sleep at night. Despite her insistence that his motives were less than sincere, Kate frequently engaged him in some thought-provoking conversation.

During one such discussion, he asked Kate what his Dutch step-grandmother in North Carolina said when one of her slaves would do something wrong. Using the woman's own voice and accent, Kate replied, "Hut, tut! What has happened now!" "Hut tut" is a Dutch term meaning "No-no," and is used as a chiding expression -- almost a term of endearment. Johnston told others of this astonishing encounter, describing how Kate quickly returned the correct phrase in a perfect imitation of his step-grandmother.

On another occasion, Kate allowed John Johnston's brother, Calvin, to shake her hand. After learning of this, Johnston repeatedly begged Kate for the same opportunity. She would have no part of it. She said that he was merely "out to get her," whereas his brother's intentions had been sincere. [1]

One of the most significant things John Johnston learned about Kate was that she could not fully read minds as she had led some to believe. He often asked her what he was thinking, but she never gave the right answer; sometimes close, but never correct. During one of their lengthy discussions at his brother's home, Kate became angry with Johnston and threatened to kill him.
On his way home the following morning, he noticed what looked like the shadow of a long, sharp knife behind him. He thought to himself, "If the Lord wants me to die, then I will die; I will not run." He stood still in his tracks to see what fate would deal him. The "knife" never disappeared, and after taking the time to analyze his surroundings, he realized that the "knife" was actually the shadow of a blade from a corn stalk, blowing in the wind. After this incident, Johnston hypothesized that many so-called "encounters" with Kate had very logical origins, such as the shadow of the corn blade, but that most people ran away frightened and without taking the time to carefully observe their surroundings.

John Johnston was born and spent his childhood in North Carolina before moving to the Red River Settlement in 1800 with the rest of his family. In 1810, he married Martha Johnston, his first cousin, and had eight children, one of whom was Nancy Johnston, the baby who was spanked by Kate. Like John Bell's sons, John Johnston was a member of the Tennessee Militia and fought in the battles of Horseshoe Bend and New Orleans.

John Johnston died in March of 1874 and is buried with his relatives near Adams, Tennessee. [2]
---
[1] John Johnston's photo from Authenticated History of the Bell Witch, M.V. Ingram, 1894.
[2] Correspondence with direct descendants of the Johnston family.